[Hotel Plans] Introducing: Hotel × Champagne Free-Flow × Dinner Course Menu
category :
【Accommodation Plan】
Have a luxurious stay-in accommodation only for adults in Nishi-Azabu.
We are introducing a new hotel accommodation plan where you can enjoy a special dinner course meal at COCONOMA Season Dining.
There, you can enjoy our chef's hearty cooking with seasonal ingredients as well as high-end services, ensuring you have a memorable experience.
It also comes with a free-flow plan where you can enjoy champagne, soft drinks, and other alcoholic beverages for up to 10 hours from the time you arrive to 1:00 a.m.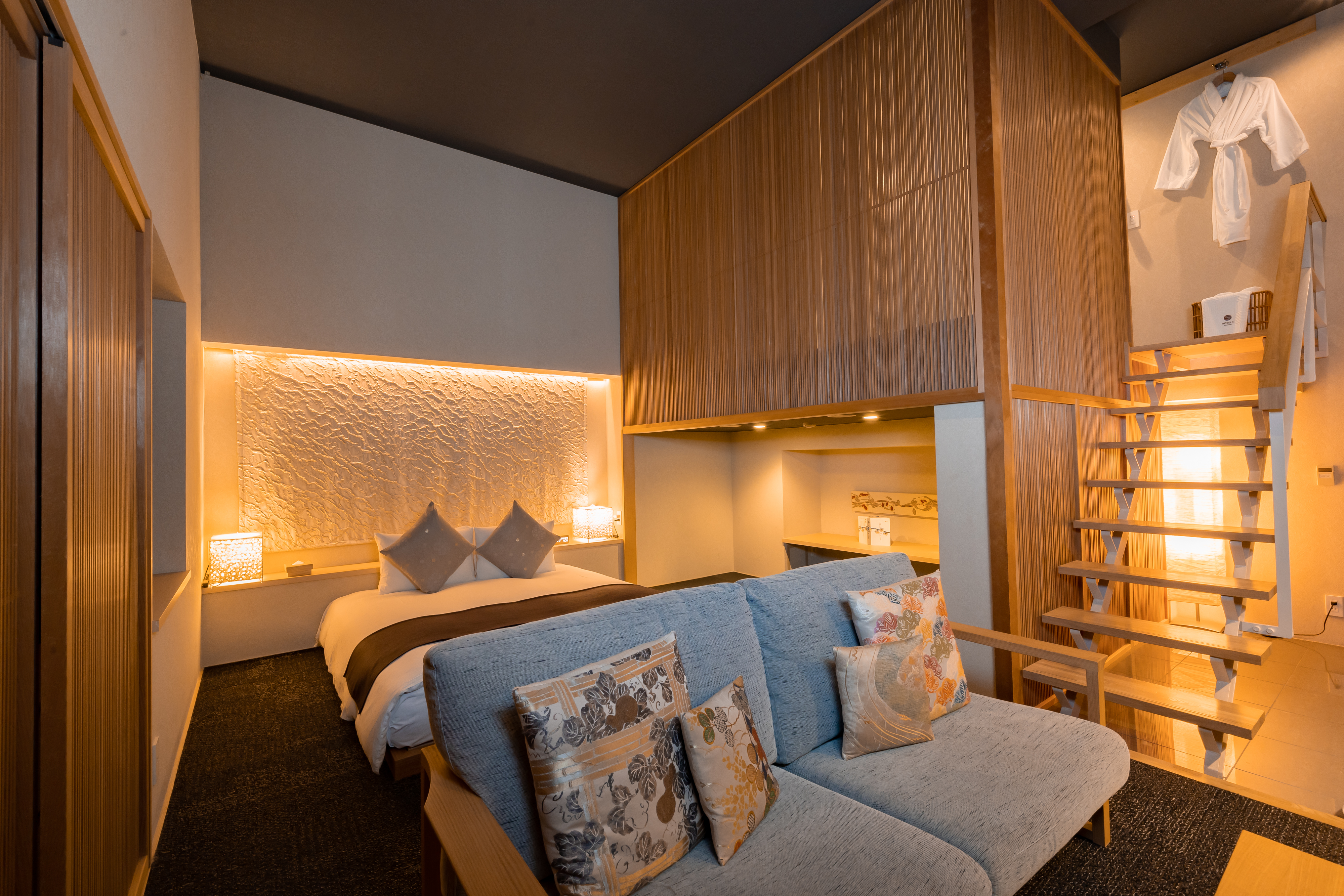 [Accommodation with a Champagne x Dinner Meal]
It's a champagne free-flow plan that you can enjoy into the night from the time you arrive.
Select the room type according to your preference. (From 20,000 yen per person)
For inquiries or reservations, please contact us at
+81-(0)3-5771-2469 or info@hr-roppongi.jp
It's a special stay in an "environment for adults" that will assuage your day to day living.
You can enjoy all you can drink champagne and other beverages from the time you arrive to 1:00 a.m. (up to 10 hours).
※Need to book 3days before you stay.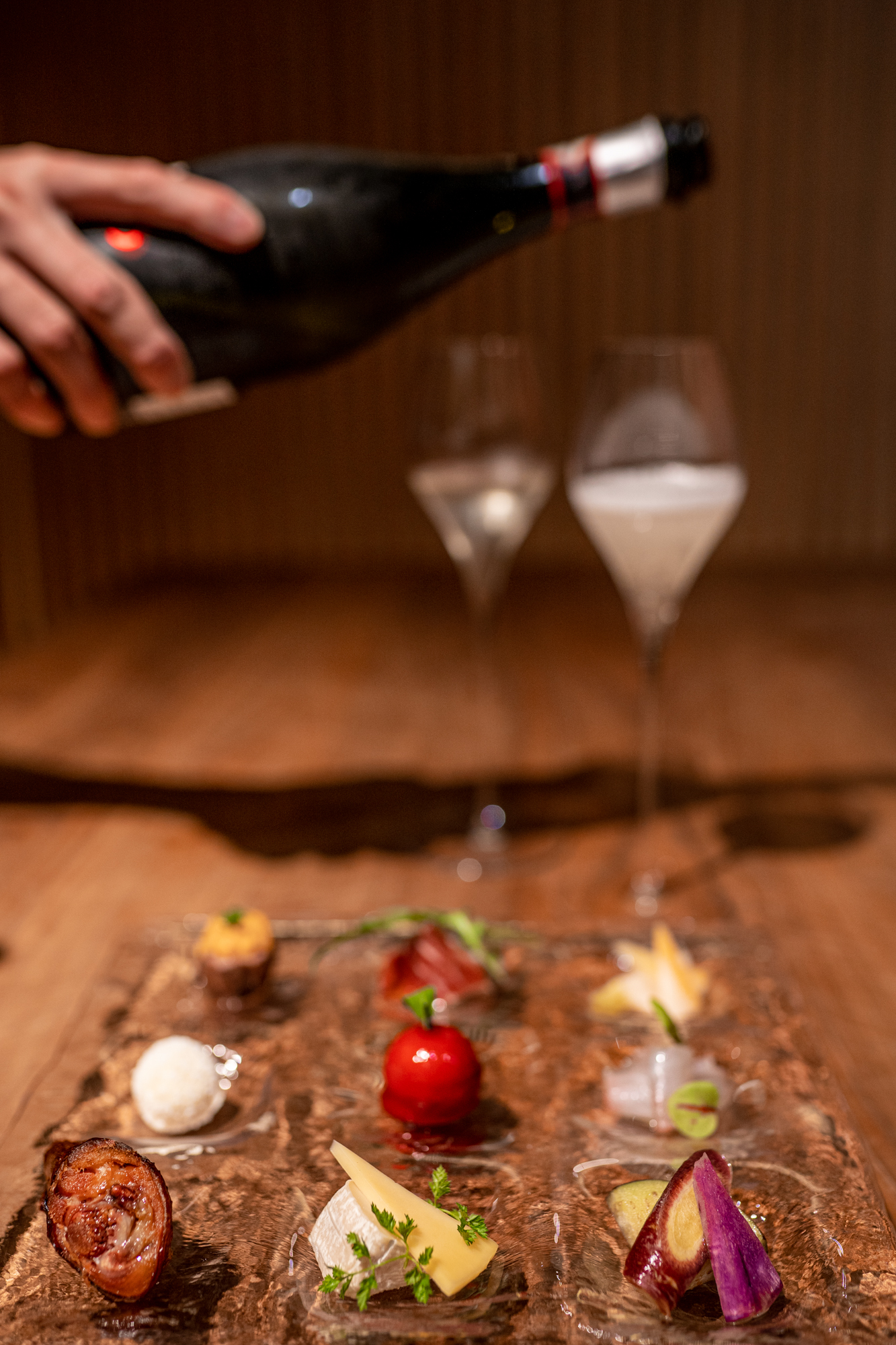 [COCONOMA Season Dining] Dinner Course Menu Details
●Today's Menu Items
●COCONOMA: Nine dishes (details below)
– Foie gras and apple marshmallows or Foie gras candies
– Carpaccio of the day
– Jamón Serrano
– Homemade pickles
– Bagna càuda with vegetables from Kamakura
– Smoked "Datedori" chicken
– White chocolate
– Japanese beef and sea urchins
– Fried Camembert cheese or Gougère
●Grilled grunt fish in Tapenade sauce
●Roasted Japanese beef in homemade ponzu sauce
●Brown rice pasta
●Dessert of the day
Wouldn't you like to spend a relaxing day like this?
[Your Hotel & Dining Experience]
3:00 p.m. Check-in. Leave your luggage in your room and go down to COCONOMA café and enjoy the good weather. Take care of some work while drinking coffee.
6:00 p.m. Return to COCONOMA Dining. Drink champagne and enjoy dinner with someone special.
9:00 p.m. Go to the lounge and relax over drinks.
11:00 p.m. Turn in for the evening while reflecting the day's events.
11:00 a.m. Check-out.
A day like this, you can only enjoy in Tokyo! It's a luxurious stay-in plan for sophisticated adults staying at our new and gorgeous hotel.
A highly recommended treat for yourself or as an anniversary celebration.
(This special is available for a limited time only and may end without any prior notice.)