23
Sunday 00 Jan, 0000 00:00:00

Serviced apartment
Nice to
"

LIVE

"

Serviced apartment
Living in a hotel
A comfortable hotel life for a month - mid term
A dreamy hotel life for a month - mid term.
Wouldn't it be fabulous to change your living location seasonally?
Moving to a furnished room with just one suitcase. Spring in Japan, summer in Scandinavia...
So "HR" devised "hotel living" and "a life with a suitcase".
Being told "welcome home" by the Concierge, is part of the hotel living experience.
Let us introduce a new life-style in the advancing generation of diversity.
How to use a Serviced apartment
Perfect for short to extended stay of one month or longer.
A plan-「Hotel Life with Residential Peace of Mind」
In addition to a house cleaning and indoor maintenance, access rental for various equipment and utilize concierge services, i.e., parcel reception and delivery, catering, taxi service, etc..
Check in with one simple suitcase since all the furnishings, linen, cutlery, washer/dryer, internet and more are ready from the moment you enter your new residential hotel apartment.
Apartment list
9 types of plans to choose according to style.
Concepts vary by room. For you wanting to enjoy ON and OFF,
please choose one room that suits your lifestyle.
Feature
Features of Serviced apartment
"Lifestyle, leave it to the hotel"
The hotel / restaurant is in the same building, lease with furniture and home appliances available from 1 month. As you live in the hotel, you can receive a 24-hour concierge service and residence limited benefits.
Short to extended-stay
contractsavailable
from one month

With all necessary
furnishings
and appliances

Hotel service available
to all residents
※mark indicates charged service

Housekeeping
included in rent

Extensive
resident-only
benefits
Service & facility
A variety of attractive spaces and services unique to the hotel
Various free services
Light, heat and water expenses included
Room cleaning & Linen exchange :once a week
Using a Lounge
(We open this lounge as a bar from 9pm until 4am. )
「COCONOMA」Ten coffee tickets /per month
Free internet
24/7 concierge
Various rentals
(Beauty treatment rental, as hair iron etc.,)
Services exclusive to Residents
Sports Gym (TIPNESS Roppongi) available
Members salon 1310* Room charge 50% off
Rental bicycle
Towels set rental
Laundry arrangements
Room service(4-10 PM)
Healthy breakfast buffet (7:00-9:30 AM)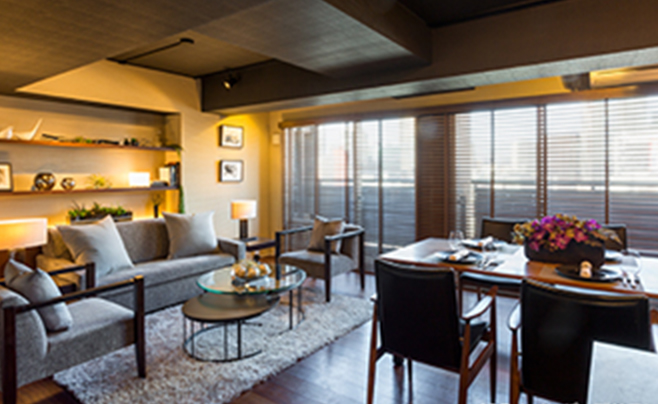 Members Salon1310
Room charge 50% off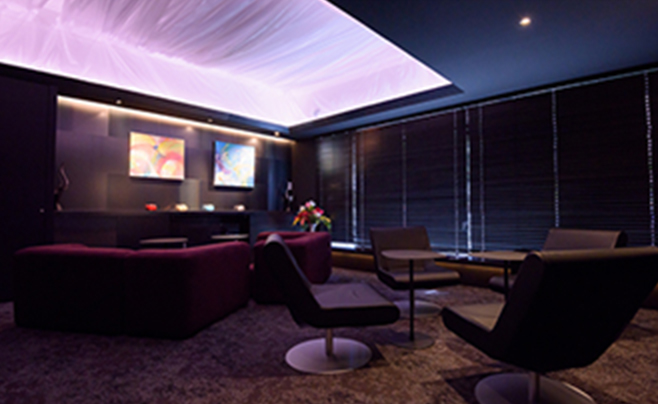 Lounge
21:00 ~ 28:00 Operated as a bar lounge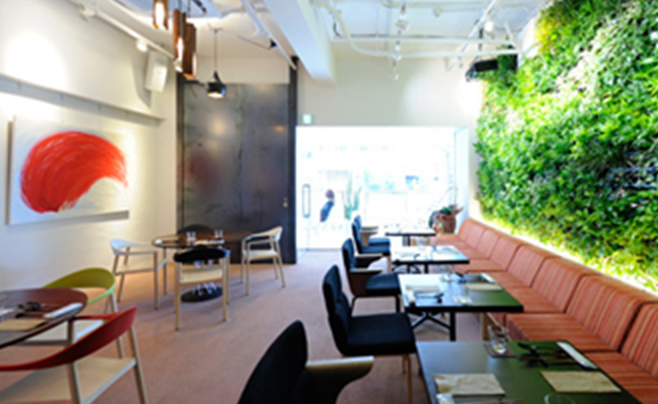 Dining&Cafe COCONOMA
Ten coffee tickets /per month
Appliances available at check in

All electricity /Air-conditioner/IH heater / special heated Japanese bidet / electric water heater / Free Wi-fI / Internet usage no charge / BS, and CS broadcasting connection (separate contract required) Interphone with video monitor / card key / closet / indoor drying area, etc.

Common area facilites

elevator / security camera in elevator and each separate floor / motorbike & bicycle place (those with number restriction) parking lot (coin parking) /set mailbox / hotel front / "Members salon1310"/"Lounge"

Building facilities

Hotel : Hotel S / Restaurant : COCONOMA season dining, Sushi bar Isana, Chef & Butcher Tokyo
Access
Access to HR
6 minutes on foot from the Hibiya line "Roppongi" station exit 2 / 
6 minutes on foot from the Oedo line "Roppongi" station 4b walk 7 minutes / 
Chiyoda line "Nogisaka" station 5 minutes on foot from the exit 5
Serviced apartment
Inquiries
Please do not hesitate to contact us anytime
BEST RATE! Reservations from the official website are the best deals